Website Conversion Rate Optimization (CRO)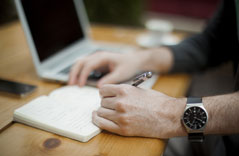 Going beyond The beauty Of Your Website. We add the brains and brawn.
Expect more from your B2B or B2C website. A great looking website isn't enough. Every business needs a website that can tangibly propel it forward (in the form of more leads, sales, and/or phone calls).
Have you ever felt like your business website is dead weight? According to MarketingSherpa, the average website only converts 3-4% of its visitors into leads or sales. That means 96-97% of most websites are not effective – and a dead end for visitors. Find out how to get  better performance from your website. Generation Web®'s website conversion optimization services help convince and convert more of your hard-earned visitors into leads and/or buyers.
Expect more from your B2C or B2B website
If most of your visitors are leaving your website, then now is the time to get started with web conversion optimization, also known as conversion rate optimization or CRO. In many cases, conversion rate optimization should be priority one, even before investing any more money in SEO or PPC.
Once your ability to convert visitors at a higher rate happens, so will new revenue opportunities. If visitors are coming to your site only to quickly bounce off of it, then you're leaving money on the table. Generation Web scours your website for clues that can improve online conversions. Meanwhile we test various aspects of your website to hone in on what matters most to your visitors.
Below is an example of how we helped one such company capture 488% more opportunities by optimizing its site for more conversions.