Could you be getting more leads and sales through your website? If so, you're not alone. But what are you doing about it?
Tragically, most business professionals spend their days slugging through urgent tasks… and they stop there. All the while, important money-making initiatives get pushed out week after week.
Don't Put Off What's Most Important 'Till Tomorrow
Why does this fate befall so many businesses? I believe it's because important tasks often seem too daunting (hence the consistent procrastination). But how important is bringing in consistent sales? Right, it's priority #1.
You might be unsure what comes first: investing money or making money. Let me put it this way, if you invest $0 in the stock market, you will certainly make $0. But what might happen if you invest in the #1 proven way U.S. businesses get more leads and sales? I'm referring to SEO/Search Engine Optimization (a.k.a., the process of ranking high in organic results on search engines like Google).
What if the following small business client of ours would've put off doing SEO? Exactly, it would've missed out on 3.15x more sales in 2023 (equating to $370k+ with a 2,654% return on SEO investment)!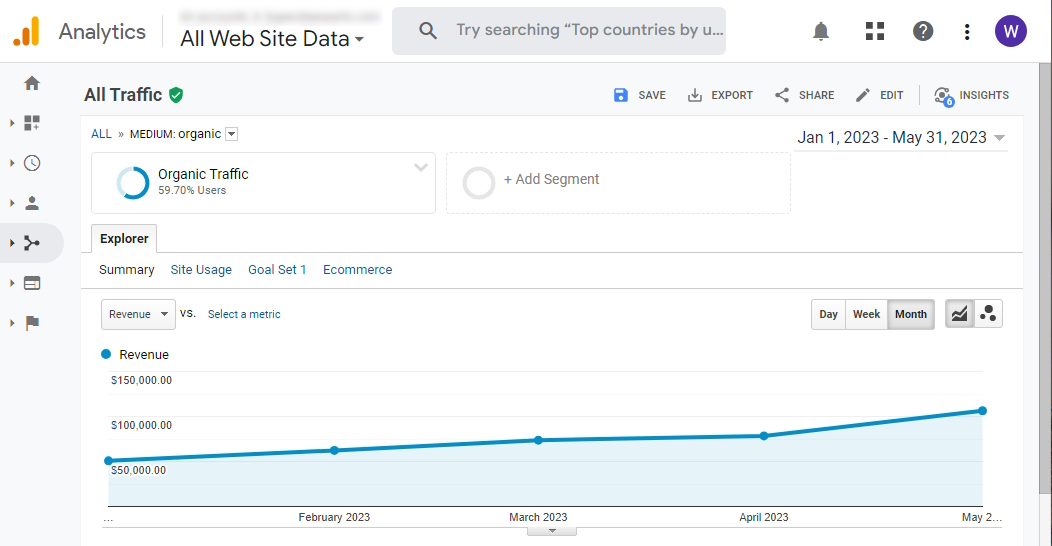 And here's a screenshot of that same client's organic search traffic growth so far this year…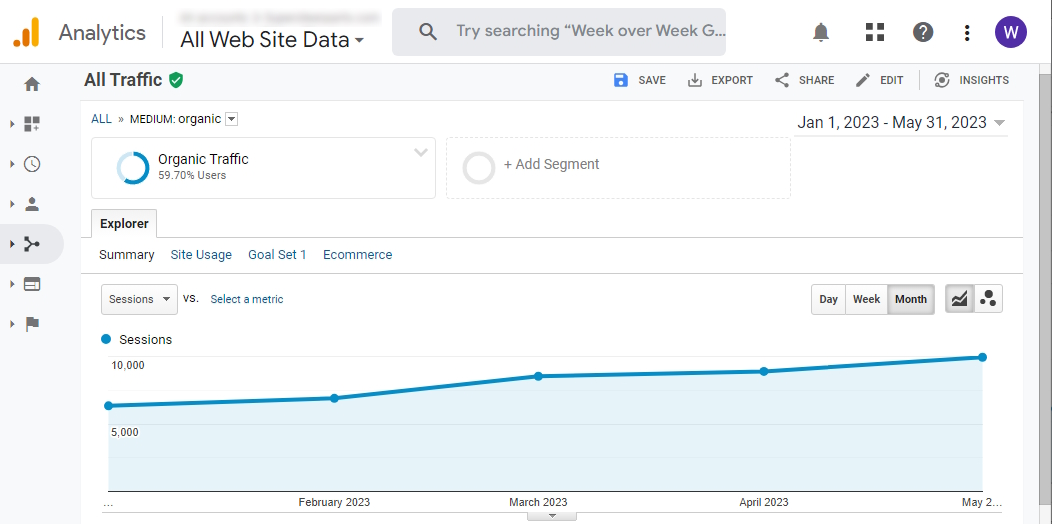 How Can You Get More Consistent Website Traffic, Leads & Sales?
What's the secret to consistent, and often explosive, search engine traffic, leads, and sales growth? In a word, consistency.
In other words, consistent SEO results stem from doing SEO well every single month, year after year. Hit-and-miss SEO does not work.
If you're inexperienced at SEO or don't think you can commit to it every month, SEO won't work for you. Without years of SEO expertise in the trenches, you'll be easily fooled by the latest SEO shiny object, which could kill your rankings. Without the necessary time-commitment or plan to execute SEO month after month, you'll quickly become frustrated and give up.
What Can You Do Today To Start Growing Traffic, Leads & Sales?
How can you get out of the SEO procrastination rut? To borrow the Nike slogan, Just Do It!
It's time to pass SEO to an experienced SEO agency today. Determine today to stay in your lane.
Take the next step to create a consistent cash flow for your business today. Name your SEO price today with a top 50 SEO agency. Today? Yes, today. Because, if not today, then you may never do what matters most.